No Special Number?
All draw games carry a QUICK PICK option which is a random selection of numbers by the terminal.
The SNL Random Number Generator creates also a completely random set of numbers and/or letters for each game.
Where to Buy Island Wide
With the Agent Locator tool find around the Island, places where you can play our games.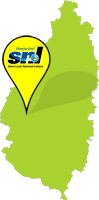 LATEST NEWS
Wow!!! What Ah JACKPOT!!

Think about it, think about how winning this huge amount of money would impact you on Tuesday. With almost Half a Million in your hands I am sure you can think of many ways.


$481, 700 is the new Super 6 Jackpot for Tuesday's Draw.



Play safe, stay safe...


Super 6 Friday!
Happy Friday!




You can't miss out on this jackpot TODAY!


434,500 reasons why you can't afford to miss this!



Get your tickets NOW!


Happy Monday!
Hey Players,


Big 4 morning draw had a big hit with 5-3-5-5 having paid out $20,900!! How did you play?


Remember you can Power your play TODAY with $21,600.


Power Play! Because you can!



Wonderful Monday to you all:)


Super 6 Tuesday!
Rise and Shine players,





$335,500 is the jackpot up for grabs TODAY!

You certainly can't miss out on this Pay day! Get your tickets NOW!


$335,500................$335,500.................$335,500...............$335,500.................$335,500!!!


Happy Tuesday!


This Friday!!!

You, yes You! You can be a winner this Friday with just ONE Super 6 Ticket! Three Hundred and Five Thousand, Eight Hundred Dollars ($305, 800) can be all yours, but only if you TAKE A CHANCE...



Take A Chance...


It's Super 6 FRIYAY!!!
Good day,


$261,200 is up for grabs this evening!



Have you played?


Get those tickets NOW!


SUPER 6 IS BACK!


Super 6 is back with draws on Tuesdays and Fridays together with all our draws from 9:00pm. From July 15th you can purchase your Super 6 tickets for your chance at winning $261, 200

Did you know that you can purchase your super 6 tickets for up to 10 draws? How convenient is that gamers, save yourself time, secure tickets for up to 10 draws with just one trip.


Remember all our draws are broadcasted live on Instagram, Facebook, Youtube and of course our Website, plus there is a televised recap on MBC at 10:00am, 2:00pm and 10:00pm Mnday to Saturday.


Play Safe, Stay Safe





Live Draws Update!
Hello Players,


Please be advised effective July 1st 2020 the draws of the St Lucia National Lottery will be broadcasted "LIVE" on the following platforms ONLY:


Facebook @ StLuciaNationalLottery

Instagram @ slulottery

YouTube @ www.youtube.com/StLuciaLottery

Website @ www.StLuciaLotto.com


There will be a televised recap of all draws on MBC Television and Real FM 91.3 Monday to Saturday at the following times of 10:00am, 2:00pm and 9:30pm.


Remember you can add us on WhatsApp on 485-8690 or call our HOTLINE number @ 451-9440.



What A Lucky Week!!

Last week Lucky 3 players were all smiles as they each took home part of the week's total payout of $243, 000.


Imagine walking away with over $30, 000 with just a $160 spend.... one lucky 3 player did just that. You too can be a winner, take a chance today!



Play Safe, Stay Safe!


Notice
Hello Everyone!

Please be advised there will be NO draws on Thursday June 11th 2020 due to the Corpus Christi Holiday. Draws will resume on Friday June 12th 2020.


Big Payout On Tuesday!
Hey Players,


Did you play 3-9-6-0 in Big 4 on Tuesday?


Well if you did, then you should be smiling to the bank as Big 4 had a payout of $22,000!!



Congrats to all winners!



Keep playing for your chance at winning!